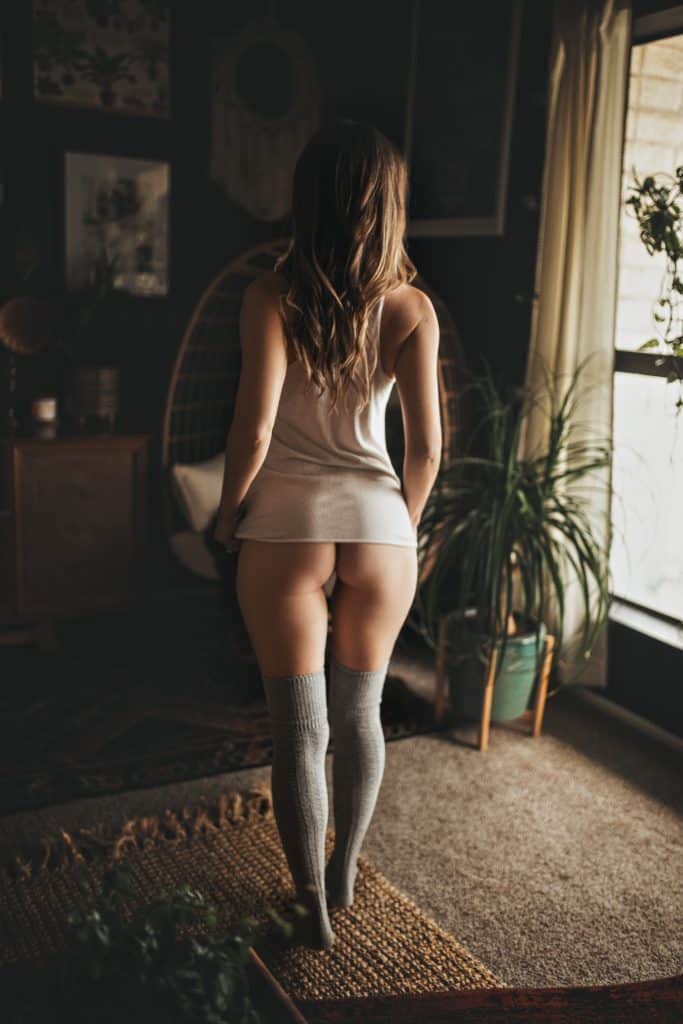 You didn't land here by accident. You saw something that got your attention while perusing for someone who feels right and checks your boxes–something different. Different is as beautiful in an evening gown as it is in a pair of ripped blue jeans. Different is thirsty for knowledge and connection. Different is whip-smart but humble. You're here because you are drawn to different, and you're in the right place.
Someone who knows me well in this industry described me as a combination of Wonder Woman, Chastain ("Zero Dark Thirty"), and a little Emma Stone. Another said my TV show would be "Wonder Woman meets This Old House." In my own words, I'd say I'm a combination Vesper Lynd (Eva Green) in "Casino Royale," Jane Smith (Angelia Jolie) in "Mr. & Mrs. Smith," Gilda (Rita Hayworth) in "Gilda," Natasha Romanoff (Scarlett Johansson) in "The Avengers," Emmeline Lestrange (Brooke Shields) in "The Blue Lagoon," Evey (Natalie Portman) in "V for Vendetta," and maybe Tim the Toolman Taylor. I'm mostly just the MILF next door, an outdoor adventurer, and a wannabe survivalist.
I'm multifaceted and one heck of a shape-shifter, but I'm always authentic. I'm a terrible actress, so I don't waste anyone's time trying to pretend to be anything or anyone other than me. Check out my Twitter for a better idea of the everyday personality behind the prose.
I've backpacked through Europe, hiked the Great Wall of China, lived among the ancient ruins of Babylon, trekked through lush forests in Zanzibar, spent rainy days in Swiss coffee shops, slept in caves in Cappadocia, enjoyed scuba diving in Japan, and given birth au naturale. I consider myself a pilgrim and a student of life (and a bit of a badass, given the latter). I am a Myers-Briggs INTJ through and through; a deep thinker and analyst; mindful and intuitive; deliberate and principled; a sapiosexual who finds deep conversation far more fulfilling than most of what we find in daily life. If you take anything at all from my website, this paragraph is by far the one that tells you the most about me.
Height: 5'3"
Weight: 105 pounds
Hair: Long, naturally brunette (blonde balayage)
Eye color: Hazel
Measurements:
30D-24-35
Age: 39
Smokes: Never
Education: Doctorate
I spend most of my life in yoga pants and trail runners, often with unruly wavy hair and no makeup. I own way too many books. I cry when listening to Andrea Bocelli. Humans are complex and multifaceted, and I love that.
The world of professional companionship supplements my everyday life; it is not the totality of it. I've never been an exotic dancer nor worked in other sectors of the erotic industry (which is to say, this is the only world I know. I have great respect for the work that others do in other sectors of the industry). As much as I might wish I had the gift of hustle, I don't. As a true moonlighter, my family, non-erotic career, and intellectual pursuits remain my top priorities.
My interests and hobbies include DIY projects, outdoor activities (especially backpacking, hiking, and skiing), reading, health and wellness, arts and culture, good food, and people-watching. I enjoy watching documentaries, foreign films, classics, and historical dramas. "I have many leather-bound books and my apartment smells of rich mahogany." I have studied extensively in the areas of human behavior, social theory, culture, evolutionary psychology, ritual, and interpersonal communication. Naps and snacks are also pretty high on the list. The only food I don't love is beet.
I love the simple things in life, like being engulfed in a cozy blanket next to a flickering fire; feeling warm sand beneath my toes; and the scent of rain that welcomes an impending thunderstorm. Did I mention naps and snacks? 
In our time alone together, you'll find me to be unpretentious, perceptive, open-minded, and passionate, with a healthy dose of playful sass and wit. You'll find me attentive to your needs and genuinely interested in what you share. I poke and prod, appropriately. I ask deep questions, appropriately. I want you to feel comfortable exploring your deepest secrets with me, and I want us to have fun in the process